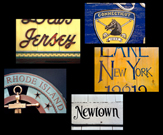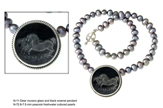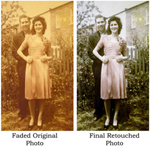 StateArt
As the official State Art photographer for New York, New Jersey, Connecticut, Rhode Island and Newtown CT I have traveled all over to bring these areas to life.
Fine Art & Product
I have extensive experience with product photography, specializing in small businesses looking to take their product displays to another level.
Digital Restoration
What's another popular item you have for sale or trade? Talk about it here in glowing, memorable terms so site visitors have to have it.
About Me….
After receiving a BA in Communications from Chatham College in Pittsburgh PA, I went on to study at Brooks Institute of Photography in Santa Barbara CA, earning a BA in Industrial Photography and Color Technology. I spent the next several years working as a scientific photographer for a Fortune 500 pharmaceutical corporation, doing everything from microscopy (microscope photography) for FDA trials to portraits of scientists for publication in journals.
I then became a freelance photographer and joined the State Art project, traveling many miles to gather images across the Northeastern US. In September of 2004 my New York and New Jersey collages, along with the rest of State Art, were displayed at the Washington Gallery of Photography in Bethesda, MD, as part of their "Looking for America" exhibit.
Over the years my work has appeared in The Best of College Photography, The Santa Barbara New Press and Country Discoveries magazine. Most recently my Newtown, Connecticut images were included in Newtown 2005: The Way We Are After 300 Years by Justin Scott and A Mosaic of Newtown History by Daniel Cruson. They were also featured in a public exhibition of my work at the Cyrenius H. Booth library in November 2006. The image that adorns the top of my website, "Covered Bridge of Stanislaus County", was selected as Best in Show – Photography 2009 for the Housatonic Valley Cultural Alliance "Business Supports the Arts" Juried Exhibition & Sale.
I am a member of the Professional Photographers of America, the National Association of Photoshop Professionals and the Flagpole Photographers of Newtown, CT, where I currently reside with my husband, two children and our cat.
Thank you for visiting my site, and please reach out to me through the Contact Me page with any comments or questions.